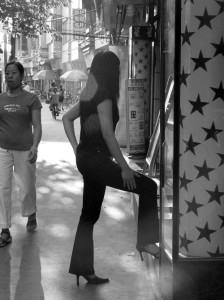 主办:Noise Asia,天视乐府
查询: info@noiseasia.com
:: The San Yuan Li Project ::
三元里计划是欧宁、曹斐应邀为第50届威尼斯艺术双年展而创作的影像、纸媒体出版物和文献展示项目。它以缘影会名义制作,采取个人创作与群体协作相结合的制片方式,展开对广州城市化进程和典型城中村三元里的拍摄和研究。
三元里计划从三元里这一节点开始对广州进行切片研究,它以城市漫步者的姿态,探讨历史之债、现代化与岭南宗法聚落文化的冲突与调和、都市村庄的奇异建筑和人文景观,最后形成一部影片和一本特刊。三元里计划同时把缘影会带入威尼斯双年展,展场中的开放图书馆主要用来陈列展示缘影会的文献、节目和网站。
This is an art project launched by Ou Ning & Cao Fei, under the commission of the 50th Venice Biennale. The project blends video, sound, photo, text, paper publications together, hence it's taken not only as a multimedia art work but also a case study of the typical "village-amid-the-city" phenomenon in the process of the urbanization of Guangzhou.
The San Yuan Li Project takes San Yuan Li Village as the node of a piece of sample cut from the body of Guangzhou, armed with DV and DAT recorder, the crew penetrated San Yuan Li Village as a kind of "City Flâneurs", so as to rethink the debt of history, the confrontation and reconciliation between the process of modernization and the patriarchal clan system as well as rural community system in Canton, also, the bizarre architecture and humanity views were captured, all the above will be realized in the form of a video and a publication. At the same time, The San Yuan Li Project will bring U-thèque to the Biennale, the open library in the exhibition will be a venue for the display of the selected programs, documents and the website of U-thèque.
soundtrack review by edging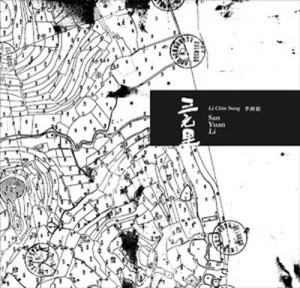 艺人:Li Chin Sung
专辑:《三元里》OST
厂牌:Dicksonia Music/Noise Asia(亚洲传声)
编号:DSM 0.2
出版:2004
曲目:
1.Introduction 引子
2.Village In Silence 寂静的城中村
3.Airplanes 飞机
4.Social Life 社区生活
5.Day After Night 夜以作日
6.People 人们
7.Out Take I
8.Out Take II
厂牌网站:Noise Asia
说明/感想:
作为香港实验乐手Dickson Dee以Li Chin Sung创作代号创作的配乐处女作,纪录片《三元里》电影原声音乐,在一种独特的、以配乐创作为先的创作环境下,创作者被给予一个足够大的空间,让其在并不太长的影片中尽情发挥,个人对配乐的注释得以完全展露。
在这次创作过程中,Dickson与影片制作人欧宁和曹菲的合作形式是相当特别的。双方并没有太多的交流。因此配乐和影像可以看作是Dickson与欧宁、曹菲两个制作单位各自对城中村现象的理解。欧宁和曹菲都是成长生活于珠三角洲城市,因而对城中村题材的认知自不用怀疑。所幸的是Dickson多年以来对中国大陆的情况极为了解,甚至有城中村的生活经验,因此虽然各自的理解或有差异,但配乐出来的效果也恰如其分的表现出了三元里的人文特质。
《三元里》作为一部以城市漫游形式拍摄的纪录片,并没有很强的叙事性,而始终以一种富视觉冲击力的影像节奏感穿联。而这种节奏又不是连贯的,每一个段落又有自己的运行速度。就像三元里中龙蛇混杂的多阶层多元化生活方式一样,每一组场景,每一个群体都有着自身的节律,在三元里这个城中村大环境中相互交融,又互不干涉地合而为一。《三元里》配乐在这个人文基调下展开,根据影片段落的需要,分为风格各异的八首作品。
纵观整张配乐,基本是以充满节奏感的IDM作不同方向的尝试。开场曲《Introduction引子》,在强烈的节拍中大量引入简约音乐钢琴采样,呈现出独特的音乐风格。配合上影片引子部分穿越城市的片断,很好地应对了广州的城市节拍。与此相近的还有《Airplanes 飞机》,Hi-Tech感强烈的Breakbeat狂扫,穿插着反差巨大的飞机起降声音采样和自娱自乐的二胡演奏,恰如其分的用声音反映出三元里独特的地理位置,以及人们烦扰纷乱生活模式。除了Dickson最擅长的电子音乐创作,配乐中也包括了一些新的尝试,例如《People 人们》一曲,在略带戏谑的钢琴演绎中透着暖暖的温情,听着作品仿佛又看到了影片中那些真挚开怀的笑容。
限于影片的篇幅,配乐并没有容纳太多的作品。唱片除了正式的配乐作品外,也包括了两首未入选作品。两首IDM作品采用类似的节奏效果,在当下电子简约曲风潮流强盛之际,仍然带着明显的个人特征,算是在配乐以外,Dickson个人音乐能力的另一个展现。
文>Edging
http://www.myspace.com/dicksondee/
http://blog.dicksondee.com//
http://www.u-theque.org.cn/cn/index.html