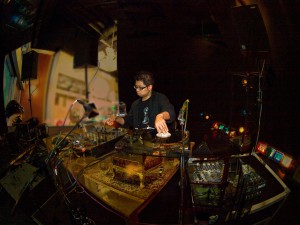 Dickson Dee (Li Chin Sung 李劲松) Profile
sound artist, producer, composer, label founder, organizer, curator
Dickson Dee(Li Chin Sung) has been engaged in the music industry for more than 25 years. His career started from importing European independent labels to Hong Kong, China and Taiwan; followed by establishing his own music label Noise Asia, organizing concerts etc. His experience includes distribution, import/export, creation, publishing, promotion, artist management and other kinds of works in the industry. He has made a great contribution to the development of independent music in Hong Kong, China and Taiwan.
In 1996, Dickson's debut solo album "PAST" was released under Tzadik label (USA). Since then, he began to set foot on the creation field with musical styles ranging from avantgarde to experimental, music concrete, electronic, new classical, industrial noise, dance, electronic world jazz etc. He has performed under different names and formed several bands. For example, DJ Dee for electronic experimental music, Li Chin Sung for music concrete and avantgarde, PNF for industrial noise, Khoomi Sound Machine for electronic world jazz, Dickson Dee for electronic acoustic,sampling cut 'n' paste and turntableist. Mars News Ensemble for mixed film,music, multimedia art project.
He has collaborated with many artists such as Zbigniew Karkowski, Otomo Yoshihide, Sainkho Namtchylak, Maja Ratkje,Sachiko M,Tom Thiel, Werner Dafeldecker, Patrick Pulsinger,Cdrk,Tujiko Noriko, Tetsuo Furadate,Yoshida Tatsuya, Keiji Haino,Adichi Tomomi, Astro, Makigami Koichi,Kang Taehwan ,Lawrence English, Electronicat ,Wang Fan,Zhang Zhu,Wang Yong, Park Je Chun, Jonas Hellborg, VJ Milosh, Dr Das, Martijn Tellinga, Huun Huur Tu, Xu Fengxia,Peter Brotzmann…. etc, also he was been invited to Venice Biennale(2013,2015), Köln MusikTriennale, Fabbrica Europpa(2016,2014,2015),Yokohama Triennale, Kitakyushu Biennale,Moving Closer Poland,Huayi Festival Singapore,Shenzhen Biennale of UrbanismArchitecture(2008,2006,2010), New Vision Art Festival Hong Kong(2006,2010), Silk Road Art Festival Hong Kong,Arts Festival Folk and Modern Korea,Clandestino Festival Sweden,Taipei City Festival,Hanoi Sound Stuff Festival Vietnam,Guangzhou Film Festival, Guangzhou Modern Dacne Weeks, Bergen International Festival, The Spirit of Tengri Festival,Urban Nomads,Shanghai International Art Festival(2013,2015),Festival International Art Costa Rica,Hong Kong Art Basel,Korea Jeonju Int'l SORI Festival,International Poetry Nights in Hong Kong, Beijing Dance Weeks …..etc
Dickson set up his personal label Dicksonia Audio beside Noise Asia, which concentrates on the release and publishing of his own works. This provides more freedom and convenience to further develop his creativity.
Besides concerts, Dickson also appears in arts academy and university for workshops and lectures to share his experiences with students, hoping to trigger their interest on sound art and music; furthermore, to give them a better understanding on the different aspects of music.
Discography
Commission Projects
AUDIO:ELF / Soccer World Cup Sound Project
commissioned by Museum für Angewandte Kunst,Koln (Germany) 2006
Li Chin Sung & Khoomii Sound Machine
commissioned by New Vision Festival (Hong Kong)2006
Otomo Yoshihide,Zai Kunning,Dickson Dee
commissioned by Esplanade (Singapore) 2008
Dickson Dee + Alessandro Carboni -Unrealistic figures between map and shadows
commissioned by Dawang Culture Highland Shenzhen (China) 2008
Dickson Dee -As If To Nothing,music for modern dance
commissioned by CASH Hong Kong / CCDC (Hong Kong) 2009
Li Chin Sung – Beyond Calligraphy Liu Qi(choreographer)
commissioned by GDMDC Guangzhou 2011
Dickson Dee -Momentum, multimedia art project
commissioned by CCDC/Media Lab (Hong Kong)2014
Dickson Dee – Pathos,music for modern dance
commissioned by APA/ CASH Hong Kong (Hong Kong)2014
Dickson Dee sound installation for light art with Cao Fei commissioned by Art Basel (Hong Kong) 2015
Dickson Dee – PaEthos, music for modern dance
commissioned by Fabbrica Europa/ Florence (Italy) 2015
Dickson Dee – Between N39 and N49-music for modern dance, Lu Yahui (choreographer) / The 17th Shanghai International Arts Festival 2015 (Shanghai, China)
Dickson Dee – Fragile Beauty – music for modern dance, Sang Jijia(choreographer) / commissioned by CCDC & CASH(Hong Kong)
Festival
"Urban + Aboriginal xv : China" at Podewil, Berlin 2002 / Berlin,Germany
50th Venice Biennial 2003 / Venice, Italy
1st Weather Brain Festival 2005 / Taipei
Yokohama Biennial 2005 / Yokohama,Japan
Asian Meeting Festival 2005 / Tokyo, Japan
1st Shenzhen Architecture Biennial 2005 / Shenzhen,China
The MUTEK Festival 2005 Shenzhen,China
2ndWeather Brain Festival 2005 / Taipei
Arts Festival Folk and Modern Korea 2005 /Korea
Guilin Rock Festival 2005 / Guilin,China
Polish Sound Art in China 2005 / 4 cities tour/ China
Korea Yensan Festival 2006 /Yensan,Korea
New Vision Art Festival 2006 / Hong Kong
Make It Louder 2006 / Shenzhen,China
Clandestino Festival 2006 / Sweden
ASEF -I'MPULSE CLANDESTINO, 4TH ASIA-EUROPE MUSIC CAMP 2006 / Sweden
"Awakening Battersea",China Power Station part I,Battersea Power Station,Serpentine Gallery ,2006 /London.,UK
Polish Sound Art in China 2 -2006 / Shenzhen,Guanzghou,Shanghai,Beijing.China
SAND Festival 2006 / Hong Kong
Köln MusikTriennale 2007 /Köln, Germany
5th Taipei City Festival─2007 /Taipei
Korea Gumi Culture Festival 2007 / Seoul,Korea
DIAL-A-DIVA -24 hour, global telephonic phonecast 2007 / Norway+UK
Make It Louder 2007 / Guangzhou,China
Moving Closer Festival 2007 / Warsaw, Poland
Chinese Sound Art in Poland 2007 (5 city tour in Poland)
2nd Shenzhen Architecture Biennial 2007 / Shenzhen, China
1st Odos Rock Festival 2007 /Odos, China
Kitakyushu Biennial 2007 /Kitakyushu,Japan
Hanoi Sound Stuff Festival 2007 /Hanoi,Vietnam
NOTCH Festival 2008 /Hong Kong
Hanoi Sound Stuff Festival 2008 / Hanoi,Vietnam
China Avant-Garde Music Festival 2008 / Beijing,China
Guangzhou Film Festival 2008 / Guangzhou,China
Hong Kong Silk Road Festival 2009 / Hong Kong
Hanoi Sound Stuff Festival 2010 / Hanoi,Vietnam
Beijing Modern Dance Week Festival 2010 / Beijing,China
Fabbrica Europpa 2010 / Florence,Italy
Electronic Worlds Festival 2010 (China tour)
Elektroakustischer Salon – Art's Birthday 2011 / Berlin, Germany
Audio Art Fetsival 2011 / Krakow, Poland
8th Guangdon Modern Dance Festival / 2011 / Guangzhou (China)
Don't Panic Festival and Showcase" 2011 / Warsaw, Poland
Huayi Chinese Festival of Arts 2011 / Singapore , Singapore
Carolina Performing Arts 2011 / North Carolina (USA)
Chengdu Big Love Music Festival 2012 / Chengdu, Beijing, China
UCCA Culture Festival 2012 /Beijing,China
Jazz Improvise Meeting Festival 2012 / Shenzhen,Shanghai,China
Shanghai Conservatory of Music New Music Week 2012 / Shanghai,China
Bergen International Festival 2013 / Bergen,Norway
The Spirit of Tengri – Festival of Contemporary Ethnic Music 2013 / Almaty,Kazakhstan
Beijing One Performing Art Festival 2013 – Beijing,China
Urban Nomads 2013 / Ulan Bator, Mongolia
The 15th Shanghai International Arts Festival 2013 / Shanghai,China
Jazz Improvise Meeting Festival 2013 / Shenzhen,Shanghai,Beijing / China
"The Spirit of Tengri" Almaty 2013
Bergen International Festival 2013 / Bergen / Norway
Festival International Art 2014 / Costa Rica
Urban Nomads 2014 / Berlin
Fabbrica Europpa 2014 /Florence,Italy
Art Basel Hong Kong 2015 / Hong Kong
Fabbrica Europpa 2015 / Florence,Italy
The 17th Shanghai International Arts Festival 2015 / Shanghai, China
Hong Kong Poets In Hong Kong 2016 / Hong Kong
Intertional Poetry Night in Hong Kong 2016 / Hong Kong
3rd Have Fun Festival 2016 /Shenzhen, China
ID Town Sound Live Art Festival 2016 / Shenzhen, China
8th Beijing Modern Dance Week 2016 / Beijing , China
10th OzAsia Festival 2016 / Adelaide, Australia
Bijiashan International Public Art Week / Shenzhen, China
Jeonju Int'l Sori Festival 2016 / Jeonju, Korea
2nd Shenzhen International Photograpy Week   2016/ Shenzhen, China
Guangdong Modern Dance Week 2016 / Guanzghou, China
ChoP Festival 2016 / Hong Kong, Shenzhen, China
Soundtrack Works:
Short film – CaoFei(video art China) / China1997
Chain Reaction – Cao Fei (video art China) / China 2000
San Yuan Li – music for film – Ou Ning & Cao Fei (director) / China 2003
Busy Meditating – music for video art – Chan Pikyu (director) commission project from Vienna /Austria 2003
Burners – music for short film – Cao Fei (director) / China 2003
DA Za Lan – music for film – Ou Ning & Cao Fei (director) / China 2006
临池 Upon Calligraphy – music for modern dance – LiuQi (Choreographer )/GDMC / China 2007
Around – music for video art – Liang Guo Jian (director ) / China 2007
City Race – music for modern dance – LiuQi (Choreographer )GDMC / China 2008
2nd Shenzhen Biennale "title film" – Ou Ning, doc-film / China 2008
Short film -music for short film – Maggie (director) / China 2008
Orbital – music for video art – Liang Guo Jian (video director ) / China 2008
Thomas Mao – music for the film – Zhu Wen (film director) / China 2009
WBNR/Platform #8 HK – music for modern dance – Alessandro Carboni (Choreographer) / Hong Kong 2009
Unrealistic figures between map and shadows: Shenzhen – music for video art – Alessandro Carboni (director) / China 2009
As If To Nothing – music for modern dance – Sang Jijia (choreographer) with CCDC/ Hong Kong 2009
In-Sight – music for modern dance – Cathy Cheung Sau King (choreographer)/Turbulent River Dance Theater / Hong Kong 2010
Standing Before Darkness – Sang Ji Jia (Choreographer ) with LDTX dance company / China 2010
At This Moment – music for modern dance – Cathy Cheung Sau King (choreographer)/Turbulent River Dance Theater/ Hong Kong 2010
Beyond Calligraphy – music for modern dance – Liu Qi (choreographer) GDMDC / China 2011
Unspeaktable – music for modern dance – Sang Jijia (choreographer) / LDTX dance company / China 2011
Talk To Him – music for modern dance – Lu Fan/CCDC / Hong Kong 2011
On the road – music for modern dance – Yifan / UCCA Culture Festival / China 2011
Connection & Refreshment – music for modern dance – Liu Qi +Elle(choreographer) / Hammerfest/DanseFestival Barents / Norway 2012
Tang and Song – music for ballet dance -Hou Ying (choreographer) /Guangzhou Ballet Dance Company / China 2012
Layer Code – music for modern dance – Sang Jijia (choreographer) /LDTX dance company / China 2013
Not Here/ Not Ever – music for modern dance – Sang Jijia(choreographer) / Carte Blanche / Norway 2013
Burning – music for modern dance – Hou Ying (choreographer)/ HouYing Dance Theatre / Beijing 2013
冉 – music for modern dance – Hou Ying (choreographer)/ HouYing Dance Theatre / Shanghai 2013
Momentum pt1- music for modern dance -Xling Liang,Mui Cheuk-Yin (choreographer) Hong Kong 2014
Momentum pt2 – music for modern dance,sound & video installation in 1a Space/ concept Dickson Dee / Hong Kong 2014
Pathos – music for modern dance,Sang Jijia(choreographer) / APA student / Hong Kong 2014
Hyperchoreography – music for video and sounds installation,Sang jija,SimonFildes(director) / Hong Kong 2014
La Town – music for film, Cao Fei (film director) 2014
Same Old,Brand New – music for light art installation on ICC for Art Brasel HK 2015,Cao Fei(light art director) Hong Kong 2015
Wu – music for modern dance, Fu Xingban (choreographer) Guangzhou, Beijing 2015
PaEthos – music for modern dance, Sang Jijia(choreographer) / opening program for Fabbrica Europpa / Italy 2015
No Longer / Not Yet – music for the video art, Cao Fei (film director) Shanghai 2015
Between N39 and N49-music for modern dance, Lu Yahui (choreographer) Shanghai 2015
Music for the Dance Film – Simon Fildes (short film director) UK 2016
Fragments – music for modern dance, Lam Po (choreographer) / Hong Kong Art Festival 2016
Fragile Beauty – music for modern dance, Sang Jijia (choreographer) / CCDC / Hong Kong 2016
"Pattern" MOD – music for Audiovisual mapping works / MOD / Shenzhen 2016
Workshop
Dickson Dee – CCA / Japan 2005
Dickson Dee + Zbigniew Karkowski – UniversityTokyo / Japan 2005
Dickson Dee – Shanghai Academy of Music /China 2006
Dickson Dee – Karkrov Academy of Music / Poland 2006
Dickson Dee – Beijing University / China 2008
Dickson Dee – Vietnam National Academy of Music -Hanoi / Vietnam 2009
Dickson Dee – Karkrov Academy of Music / Poland 2011
Dickson Dee – Shaw Modern Art University / Beijing 2013
Dickson Dee – Mongolian State University of Culture and Arts/SUIS / Ulan Bator 2013
Dickson Dee – Rock Bund Art Museum / Shanghai 2013
Dickson Dee + Cdrk – "Not Your Music: Noise in South East Asia" / Guangzhou/Shenzhen/Xiamen 2016
Exhibition
Li Chin Sung – Sound & Visual installation -Shan Juan Art Center / Shenzhen 2009
Li Chin Sung – print art+sound installation – Guan Shanyue Art Museum/Shenzhen ,2010
Dickson Dee – Momentum pt2 – 1a Space /Hong Kong ,2014
Dickson Dee – Hyperchoreography – music for video and sounds installation, Fringe Club HK, 2014
Dickson Dee – La Town / music for film,exhibition at Lombard Freid Gallery, NY. Cao Fei (film director) 2014
Dickson Dee – La Town / music for film,exhibition at Venice Biennial, Italy. Cao Fei (film director) 2015
Dickson Dee – La Town / music for film, Cao Fei (film director)London Film Festival 2015
Dickson Dee – with Cao Fei / Gucci to Open 'No Longer/Not Yet已然/未然 'Exhibition Beijing 2015
Curator
Macau Chinese film festival 2003 (Macau)
Polish Sound Art in China 2005
Modern Music Festival 2005 (Guangzhou)
ASEF -I'MPULSE CLANDESTINO, 4TH ASIA-EUROPE MUSIC CAMP 2006 (Sweden)
Polish Sound Art in China 2006 (4 city tour)
Chinese Sound Art in Poland 2007(6 city tour)
5th Taipei City Festival─2007 (Taipei)
Hanoi Sound Stuff Festival 2007 (Vietnam)
Norway +3db Asia Tour 2008 (7 city tour) (Singapor,Taipei,Shenzhen,Xiamen,Foshan,Guangzhou,Macau)
Hanoi Sound Stuff Festival 2008 ( Vietnam)
An Anthology of Chinese Experimental Music- 4 cd boxset for Sub Rosa. 2009 (Belgium)
Overlapping Discrete Boundaries – 6 Asia city Tour 2010
Hanoi Sound Stuff Festival 2010 ( Vietnam)
French-Chinese Music Festival 2010 -4 city tour (French,China)
music week for Xiangyunsha Art Festival 2011 (Shenzhen/China)
Jazz Improvise Music Festival 2012 (Shenzhen,Shanghai,Beijing,Shungyung,China)
Fringe Festival Shenzhen 2012 (Shenzhen,China)
Sun Chengyi – Norway photo exhibition 2013 (Shenzhen /China)
Sainkho Food Art exhibition 2013 (Shenzhen/China)
"Urban Nomads" Germany Mongolia culture exchange project in Ulan Bator 2013 (Ulan Bator/Mongolia)
Jazz Improvise Music Festival 2013
(Beijing,Shenzhen,Shanghai)
Jazz Improvise Music Festival 2015
(Shenzhen,Xiamen,Guangzhou,Nanzhou)
International Poetry Nights in Hong Kong 2015
Dongguan Youth Art Festival 2016
唱片
Discography
Li Chin Sung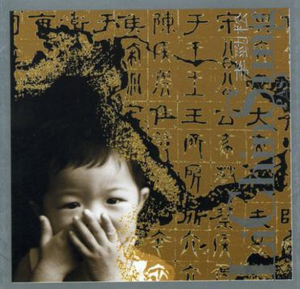 1996 Li Chin Sung – Past / CD – Tzadik (USA)
2004 Li Chin Sung – San Yuan Li Soundtrack / CD – Dicksonia Audio (HK)
2005 Li Chin Sung+Zbigniew Karkowski – The revenge of Ying and Yang / CD – Noise Asia (HK)
DJ Dee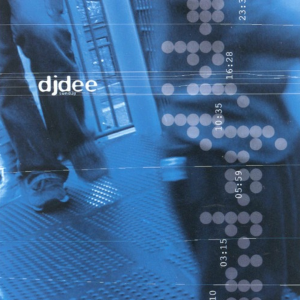 2003 DjDee – Sunday / CD – Dicksonia Audio (HK)
Dickson Dee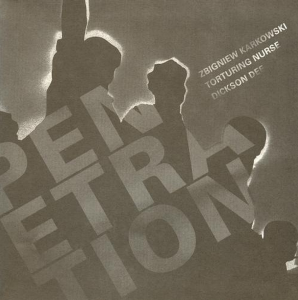 2007 Zbigniew Karkowski,Torturing Nurse,Dickson Dee-penetration / CD -PACrec131 (USA)
2008 Dickson Dee +Tomasz Pauszek -Chop vol:2 / CDR -WePlay (China)
2009 Dickson Dee +Zbigniew Karkowski -Staticizer /3″CD – Noise Asia (HK)
2009 ASTRO/Hiroshi Hasegawa + Dickson Dee -Don't Noise / CD – Noise Asia (HK)
2009 Sainkho Namchylak + Dickson Dee -Tea Opera / CD – LEO Records (UK)
2010 Zai Kuning+Otomo Yoshihide+Dickson Dee / CD – Doubt Music (Tokyo)
2010 Dickson Dee – modern dance Sang Jijia's As If To Nothing / CCDC / DVD (HK)
2011 Dickson Dee+PBK,Orgasm Denial,Radom Emotionally Deformed /MC -Noiseambient(USA)
PNF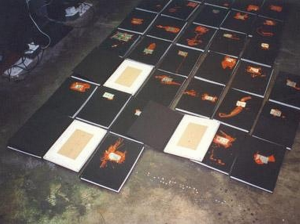 1995 PNF-I / MC+Book – Dicksonia Audio (HK)
1997 PNF-2 /CDR – Dicksonia Audio (HK)
2005 PNF+TN / CDR -Shasha Records (China)
2007 PNF+Rones+DJ Monkey – live in Forget It Bar Guilin / 3″CDR – Little Sound (China)
Compilation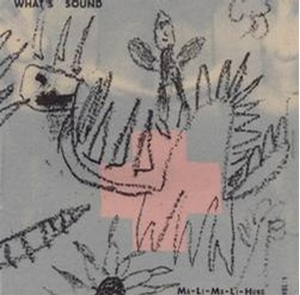 1992 PNF – Malimalihung – Sound Factory /CD (HK)
1995 PNF – Ommanipadmehum – Sound Factory /CD (HK)
1995 PNF – Tribute to Derek Jarman – Blue – Somnus/ CD (Canada)
1997 PNF – Soundtracks for bride of sevenless -Auscultare /CD (USA)
1997 Dickson Dee – Ground Zero – Conflagration remix – Sank-ohso / Creativeman /CD (Japan)
1999 PNF – Turntable Solos -Amoebic /CD (Japan)
2003 PNF – Landscape -Landscape Music/ CD (China)
2003 DJDee – Silent agreement – Silentagreement/ CD (Taiwan)
2005 PNF- The sound of silence project -Reconfiguration Records /CD (China)
2005 DjDee – friday – compilation – Shanshui record CD (China)
2006 DjDee – nonetheless, from east to heaven -Table108 CD (Singapore)
2006 DjDee – what's the morden? revolution?Model? 2CD (China)
2007 Li Chin Sung & Tibetan Friends-yin / Beyond Ignorance And Borders /CD (Belgium)
2007 Li Chin Sung Trio – one blue sky/Beyond Ignorance And Borders -2007/ CD (Belgium)
2007 Dickson Dee – Otomo Yoshihide's New Jazz Orchestra – Live Vol. 1: Series- Circuit /CD (Japan)
2007 Dickosn Dee – Otomo Yoshihide's New Jazz Orchestra – Live Vol. 2: Parallel -Circuit /CD (Japan)
2007 Li Chin Sung – V.A-AN ANTHOLOGY OF NOISE & ELECTRONIC MUSIC Vol:5 – Sub Rosa/2CD (Belgium)
2009 Dickson Dee + Otomo Yoshihide -music for Milosh DVD (France)
2009 Li Chin Sung – V.A-An Anthology of Chinese Experimental Music – Sub Rosa /4CD(Belgium)
2010 Dickson Dee – VA -An Anthology of Electronic & Noise Music – Sub Rosa /2 CD(Belgium)
2010 Dickson Dee – Noise: Various Artists CD+Book, released by Monad Dec 2010
委托创作项目
Commission Project
– AUDIO:ELF / Soccer World Cup Sound Project (Koln)2006
(Museum für Angewandte Kunst)
-Li Chin Sung & Khoomii Sound Machine
commissioned by New Vision Festival (HK)2006
-Otomo Yoshihide,Zai Kunning,Dickson Dee
commissioned by Esplanade (Singapore) 2008
-Dickson Dee + Alessandro Carboni -Unrealistic figures between map and shadows
commissioned by Dawang Culture Highland Shenzhen
http://v.youku.com/v_show/id_XNTk4NzM3MzU2.html
Carte Blanche-Not Here Not Ever mini promo
http://v.qq.com/boke/gplay/87c7ed6b61d4da38a3943dada1d257fb_688354b2ae91140becefd40711d3c8cb_t0126rnbspl.html