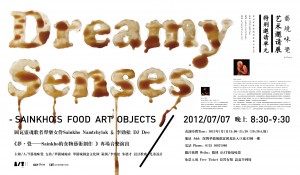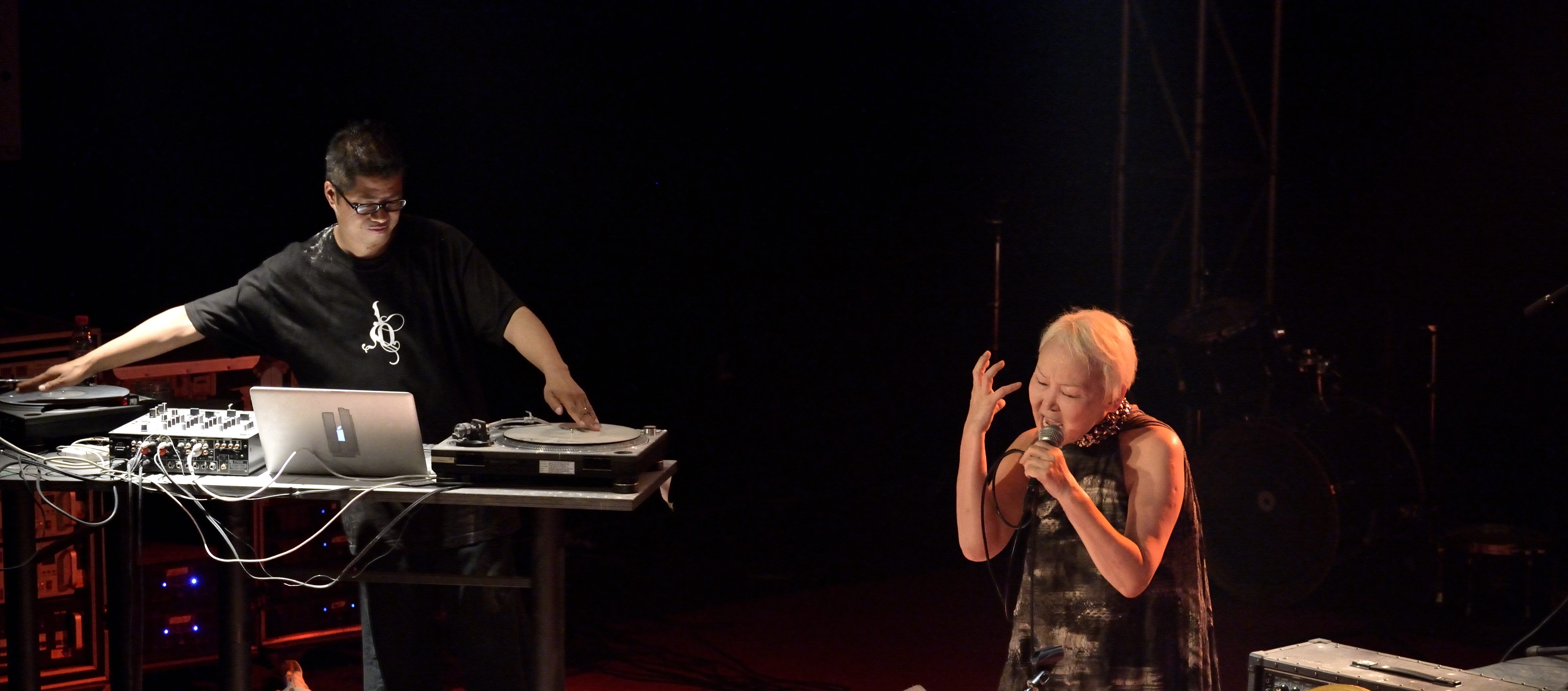 Dreamy Senses
– SAINKHO'S FOOD ART OBJECTS
图瓦灵魂歌者声乐女伶Sainkho Namtchylak & 李劲松 DJ Dee
《梦 · 觉——Sainkho的食物艺术创作 》专场音乐演出
2012/07/07 8:30pm-9:30pm
表演时间Time:2012年7月7日21:00-21:30(20:30入场)
地址 Add:深圳华侨城创意园北区入口处A3栋一楼
电话 Phone:0755 26037966
关注我们 Weibo:微博 @AT艺境味觉
免票入场 Free Ticket 位置有限 请尽早到场
People need food…
Every day…
That was in the beginning of the human beings until now…
In very very ancient times human learned to use plants and roots to make food and to cook, to feed and to heal his body.
By time cooking is becoming art of food and at the same time the art is starting to be actual like the food.
As an artistic minded person, I like to express my visual senses on Food Art in forms, colors, pictures.
To make objective FOOD OF ART is process of completing all senses.
Process that is turning history of food making in to the FOOD ART OBJECTS
That is why the food for my art objects is taken from real food like: tea, coffee, chocolad, spises, wine, flavore.
All this momentary visual associations: taste, smell, feeling of consistence and of course the history of making food are expressed in my works, in the form of completed picture
梦 · 觉
—Sainkho的食物艺术创作
人们需要食物……
且每天如是……
而这种需求是从人类诞生至今都有的……
在远古时代,人类便学会将植物及其根部,用来制作成食物和烹调,用于食用和身体的治疗 。
经过时间沉淀,烹饪已经成为食物的艺术,与此同时,这门艺术本身开始如食物般真实。
作为一个拥有艺术思维的人,我喜欢通过食物艺术的形式、颜色和图片去传达我的视觉感受 。
创作这次食物艺术的过程是一个糅合所有感官的过程。
这个过程将食物制作的历史转化为食物艺术的过程 。